Window tint tools kit for convenient and fast work
We add a window tint tool kit to each order as a gift. Order window film from us and get a free tint tool kit and mounting solution.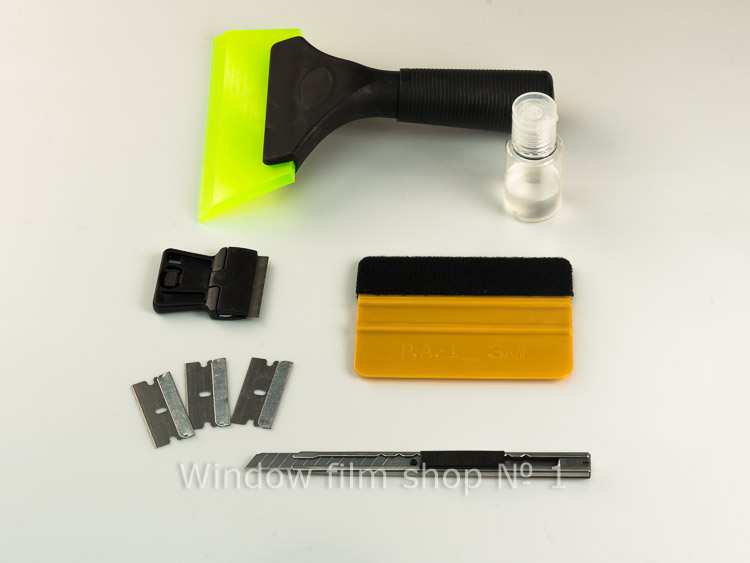 Window film installation kit is an advantageous opportunity to get all the necessary tools for film installation at once. All proposed tools are designed for reusable use. The tool is designed specifically for working with window films and meets all the high requirements of professionals.
Bonus - we add to each order
Depending on the size of the order, we add one of two sets of tools
Window tinting tools kit - what's included
If it is necessary to install sufficient volume, it is advisable to have the following tool
Blades for pre-cleaning the surface
distillation with a handle (for removing the mounting solution and smoothing the film)
small forcing for finishing edges
cutting knife -
mounting solution - be sure to use it, otherwise the film will be with bubbles
More information about tool kits can be found in the window tinting tools section.
Minimal window tint tools kit
small squeegee
glass cleaning blade before installation
mounting solution concentrate
You can always buy an extra tool
squeegee window tinting - different widths and stiffness
window tinting tools for different films
Showing 1 to 4 of 4 (1 Pages)