Window tint film
Discover a range of window tint options designed to cater to your specific needs. Our collection offers window tints in diverse colors and effects, all available for customization to your individual dimensions.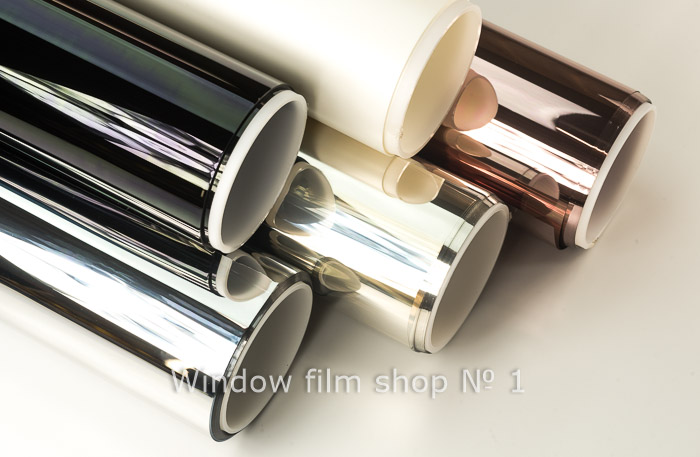 With over 90 distinct models, each accompanied by detailed descriptions, comprehensive specifications, and authentic photos, finding the perfect match becomes effortless. Learn how to make the right choice, understand the possibilities, and master the art of maintenance. Let's dive in!
Window tint films transforming your glass
Revamp your glass's appearance and characteristics with our tint films. These films are easy to install and can be removed at your convenience. Choose from a variety of options, including rendering glass opaque, shielding against harsh sunlight and heat, reinforcing glass against intruders, crafting intricate patterns, or enabling one-way visibility. Our tint films are crafted from diverse materials, each yielding a unique effect.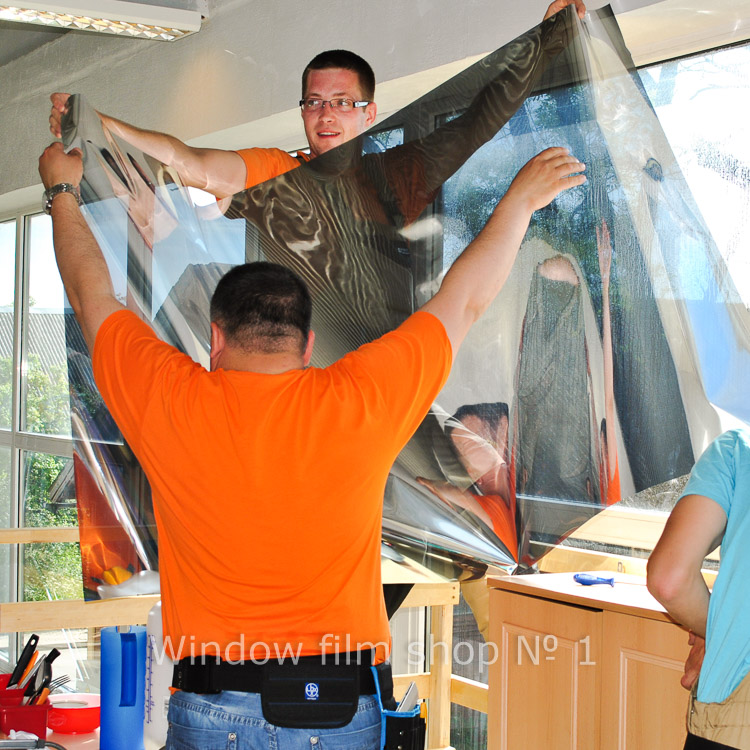 Selecting the ideal glass tint film for your desired effect
Every window tint variant produces a distinctive effect, each developed with its own technology and specific properties. There's no one-size-fits-all solution! The right film for windows is chosen based on the specific task it needs to fulfill. For a comprehensive guide on selecting the ideal option, refer to the types of tint section on our website. We present you with the primary categories:
One-way privacy window film - Offering one-sided visibility to safeguard against prying eyes.
Frosted window film - Allowing light transmission while ensuring privacy.
Privacy window films - Creating varying levels of privacy protection.
Mirror tint - Different degrees of tinting for sun and heat protection.
Solar tint - Assorted colors and tint intensities.
Glass protection film for windows - Enhancing security and reinforcement.
Decorative window films - Featuring a wide range of patterns and designs.
Opaque window film - Tailored for different cases and types of glass.
2-way window film - In silver and bronze hues.
Obscure glass film - Available in white and gray shades.
We encourage you to learn more about all the different types of window tint and their uses.

The key advantages: simplicity and predictable effects
Our tint films are known for their user-friendly nature and reliable outcomes. They are offered in varying widths, and we provide the option to order pre-cut window tint films.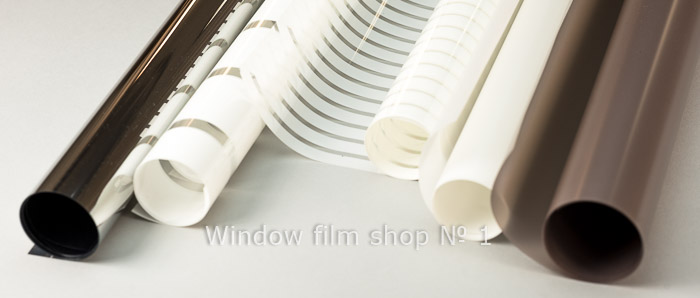 Avoiding common mistakes in selection
Dispelling the misconception that all glass tints are similar and deliver uniform results is crucial. It's these misinformed choices that often lead to complaints and unsatisfactory experiences. Making the right selection is vital for achieving desired outcomes with your window tint. Here are a few mistakes to steer clear of:
Assuming that frosted film protects against heat. It lacks a metallic layer for reflecting solar warmth.
Believing that sun protection films safeguard against debris. Their thickness and adhesive differ from safety films.
Quality and Attributes of Window Film Tint
High-quality glass tint films maintain visual clarity, unobstructed views, and are easy on the eyes. With a thickness starting from 50 micrometers, they are user-friendly and durable. Comprehensive technical data confirms their adherence to standards, making them suitable for professional use across various settings.
We offer our customers tinting of different levels
We have a complete offer, you can get 15%,5%, 70% films and many others from us. See the full range on the window tint percent page.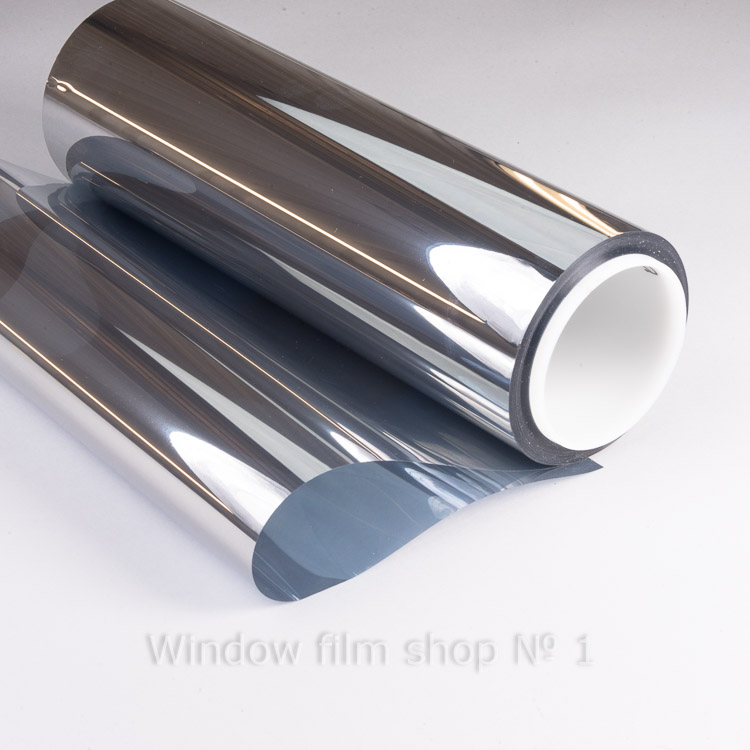 Not Offered to Our Clients
Defining quality tinting is essential. Let's outline the characteristics of subpar window films:
Clouded transparency, resembling dirty glass due to low-quality or recycled materials.
Excessively thin films with reduced lifespan and installation challenges.
Poorly reflective films resulting in minimal heat reduction.
Weak adhesive leading to detachment over time.
Absence of complete technical specifications.
Service Life and Technical Specifications of Window Film
We offer long-lasting professional window films:
Indoor window tint films endure for 9 years or more.
Exterior tint film maintain integrity for over 4 years. Vertical windows see up to 5 years. Exterior window film longevity depends on specific conditions, with a variance of approximately 1 year.
After their specified service life, these films don't vanish; they gradually deteriorate while still functioning. Natural wear accounts for a decline of around 10% to 20% per annum.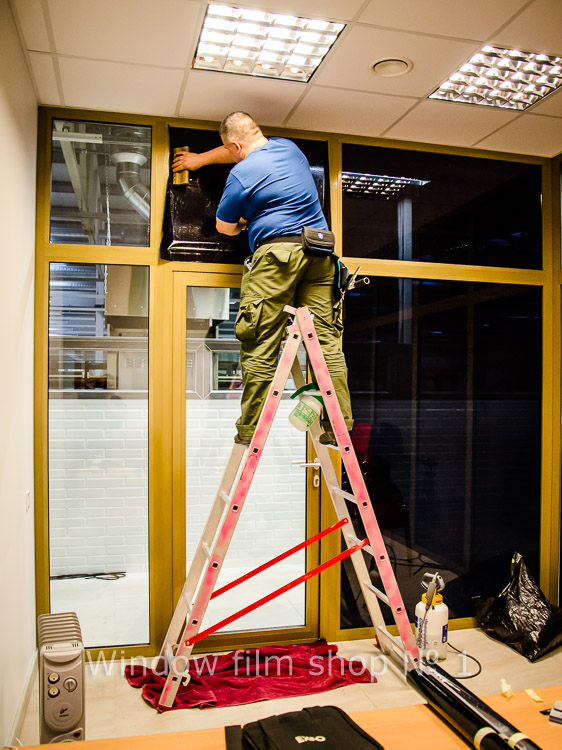 Technical Data for Informed Decisions
Our professional tint films come with comprehensive technical data. Numerical values highlight the effects and capabilities of the films. Key indicators include:
Visible Light Reflection (VLR) percentage
Visible Light Transmission (VLT)
Infrared (IR) rejection percentage
Ultraviolet (UV) rejection percentage
Total Solar Energy Rejection (TSER) percentage
Thickness in micrometers (MKM)
And more
Technical data empowers effective product comparison and offers insight into potential effects.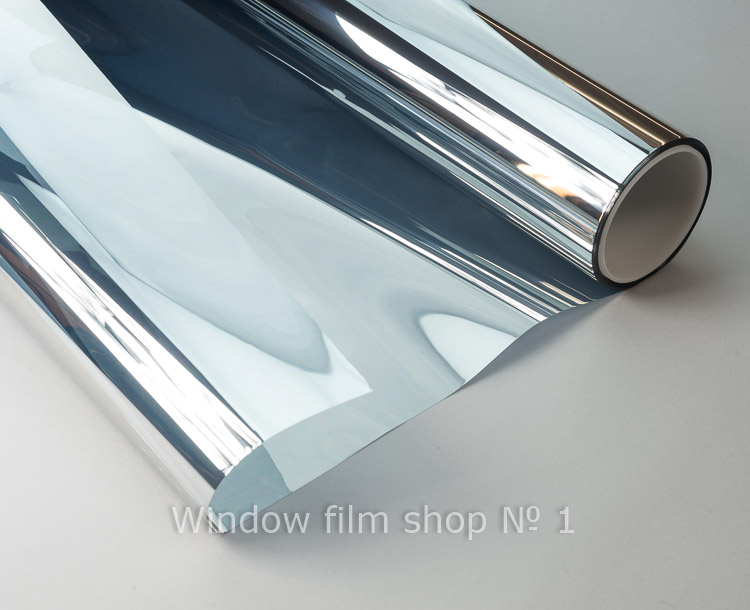 Choose and Order window tint films
Experience the convenience of multi-layered, self-adhesive glass film that transforms your windows' properties. Easily applicable and removable without glass disassembly, these films require minimal tools and skills. Enjoy the rewarding process of enhancing your windows and living space. We offer the most complete service. Learn more about our tint shop and what we offer
Made from environmentally friendly polyester, the base material is lightweight and safe. It's non-toxic, even when heated, and flame-resistant. With its self-adhesive layer, altering your glass's properties is swift and cost-effective.
For a full cost breakdown and detailed benefits, explore the window tint cost section on our website. Choose and order your window film today!