Window film -different types and properties of window films for glass
We offer window film in different colors and different effects. More than 90 different models of window films and glass films. Detailed description, full specifications and real photos. How to choose the right window film? What are the possibilities and how to care? Let's figure it out.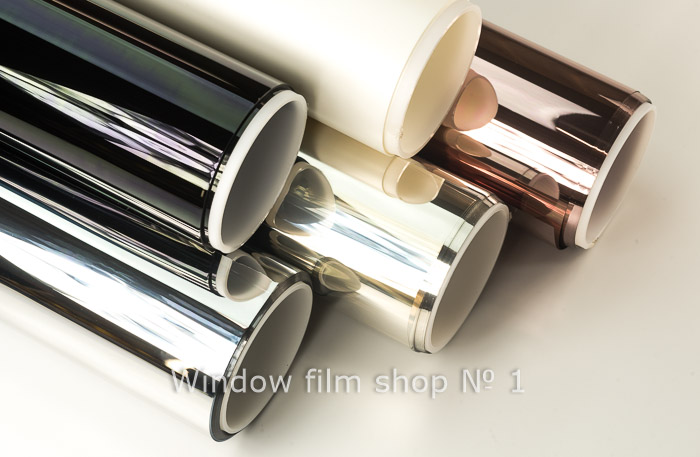 Film for windows changes the properties and appearance of glass. Easy to install and can be removed after a while. The film can make glass opaque, protect from bright sun or heat. Strengthen the glass from robbers, apply a pattern or make it transparent only in one direction.
Film for windows is made from different materials and change the properties of the glass.
Selecting window glass film and desired effect
Each type of window film creates a different effect. It can be conditionally divided into 6 main types. Different type of window film is made according to its own technology and has specific properties. There are no universal solutions. Window film is selected to solve a specific problem.
ATTENTION!! When choosing, observe the purpose of window film and understand its capabilities. This will enable you to get the desired result.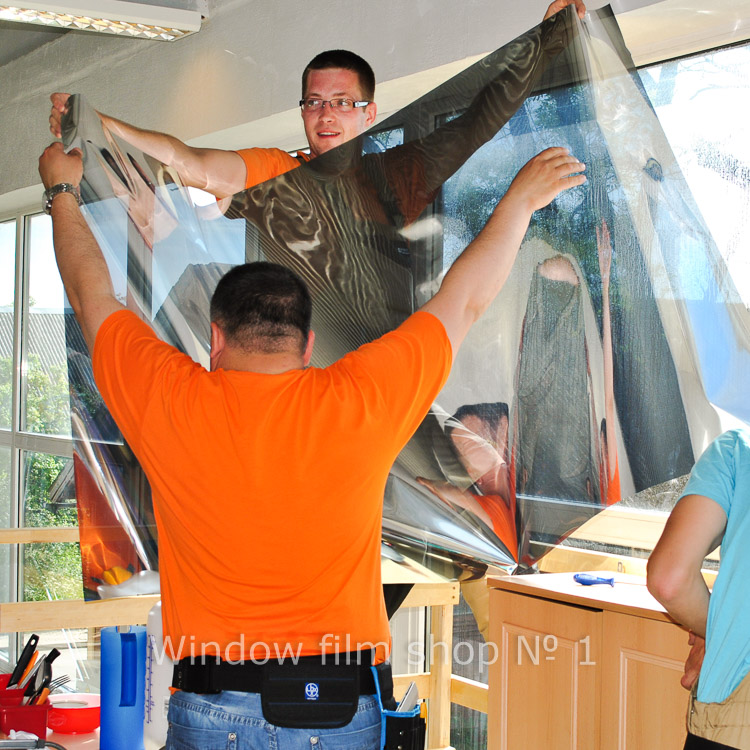 10 different kinds of window film
One way privacy window film - with the effect of one-way visibility to protect against prying eyes.
Frosted window film - let in light and protect from prying eyes
Privacy window films - create a different effect of protection from prying eyes
Mirror window film - various degrees of shading protect from the sun and heat
Solar film of different colors and different degrees of shading
Glass protection film for windows - to protect and strengthen glass
Decorative window films with different designs and patterns
Opaque window film for different occasions and different glasses
2 way window film silver and bronze
Obscure glass film white and gray
The main advantage of window glass film is its ease of use and predictable effect. We offer films of different widths and the ability to order custom cut window film.
Mistakes when choosing window films
It is a misconception that all glass films are similar and almost the same. It is the wrong type of window film that causes complaints and negative user experience.
If you choose the wrong type of glass film, there will be no desired solution to the problem and the film will not solve the problem.
Do not think that the matte film protects from heat. The matte film does not have a metallization layer, and it does not reflect solar heat.
Do not think that solar control films protect against splinters. No, this type of window film is not as thick and has a different adhesive.






Glass films quality and properties
High-quality glass films do not distort the image, do not obstruct the view and do not strain the eyes. Quality glass films have a thickness of 50 microns, it is easy to work with and they last a long time.
The availability of detailed technical data indicates that window tint film meets manufacturing standards. This allows you to use window films in the work of professional tint specialists and on different objects.
We do not offer our clients
What is quality glass film? Let's tell you what low-quality window films are
Cloudy in the light, as if through dirty glass. If low-quality raw materials or secondary raw materials were used in the manufacture, the films are cloudy and not transparent, but very cheap. Recycled materials such as plastic bottles are not highly purified, the film is cloudy and difficult to see through.
Very, very thin. It must be understood that there is a thickness of the window film itself, and there is a thickness with a protective liner. Thin window film lasts a shorter period, dries quickly and fades. It's harder to install.
Not a clear reflection. Hazy mirror and sun protection films have a weak metallization, a weak mirror effect and, as a result, a low efficiency of heat reflection. There is a film on the glass, but there is almost no effect.
Weak adhesive, such films peel off or fall off the glass during operation
Lack of complete technical data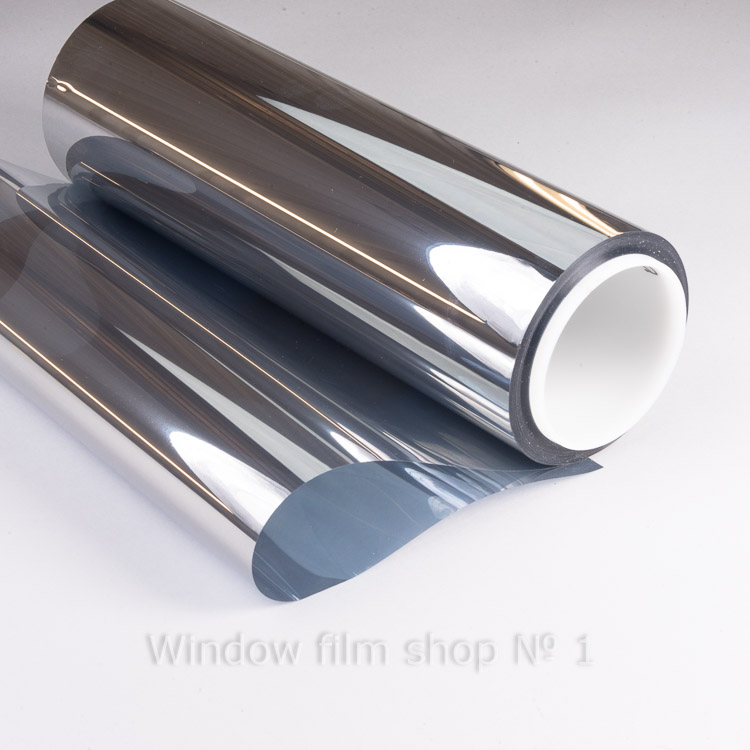 Service life of window glass film
We offer professional glass films with a long service life
Interior window films last 9 years or more.
Films installed outside serve 4 years and more. On windows with vertical glass up to 5 years. The service life of exterior window film depends on specific conditions and may vary plus or minus 1 year
After the specified period, tint film does not disappear from the window and does not stop working. The film begins to gradually break down and change its appearance on the glass. Natural loss and destruction of approximately 10% -20% per year.
Availability of technical data in the description of window films for glass
Professional glass films have complete and detailed technical data. Technical data in numbers tells about the effect and possibilities. It is possible to identify the main indicators
VLR % light reflectance
VLT % light transmission
IR rejection % - reflection of infrared radiation
UV rejection % - reflection of ultraviolet radiation
TSER % - total reflection of solar energy
Thickness MKM
And others
The technical data of window film glass make it possible to compare different models with each other and to imagine the possible effect.
We offer to choose and buy window film of various appearance and properties.




Window tint film - why is it convenient
Window tint film is a multi-layer self-adhesive material that reliably covers the glass surface and changes its properties. Window tinting film is a simple, practical and affordable solution for existing panes. Easy to stick - easy to remove without dismantling the glass.
easy installation - simple few movements
simple tool
minimum skills
interesting do-it-yourself process
with love for your windows and your home
The basis of tinted window film is polyester, characterized by high quality, low weight. Very environmentally friendly and safe material. In addition, it does not release toxins during the heating process and is flame retardant.
It has a self-adhesive adhesive layer. Depending on the type of window film used, the properties of the glass can be changed very quickly and profitably.