How solar window tint film works and the expected effect
Solar window tint film - we offer to choose and order. We offer bronze, silver and transparent films which block and reflect the sun's heat. We have solar control window film with light transmission of 20%, 30% and the darkest 10%.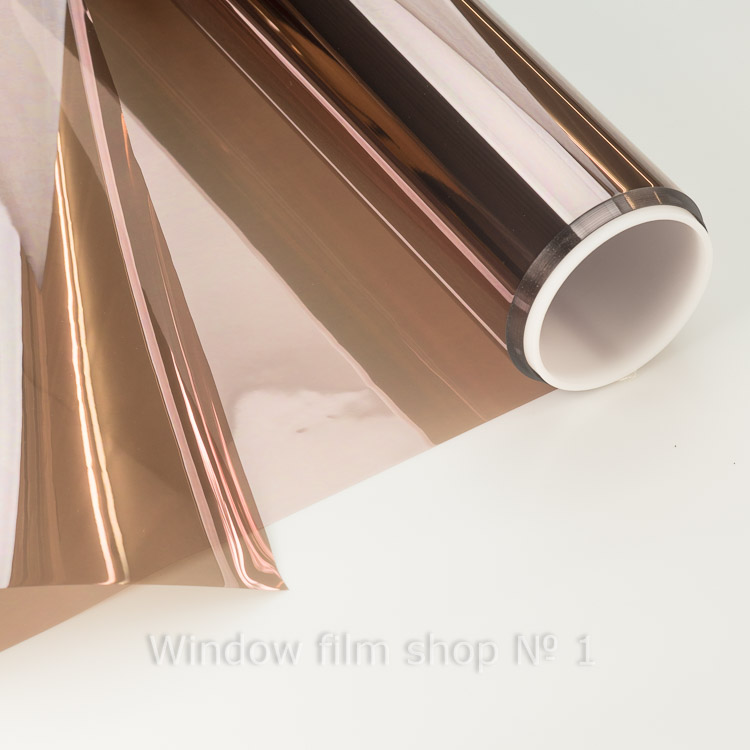 How to choose the solar window tint film
How do they differ from each other? How does it work? Sun blocking and solar control protection glass window film is a thin, adhesive film that can be applied to windows to reduce the amount of UV rays that penetrate through the glass.
There are several types of films available, each with different features such as increased privacy or enhanced energy efficiency. The solar tint works by reflecting, absorbing, and diffusing the sun's rays, reducing the amount of heat and glare that enters a room or vehicle.
The Benefits of solar tint film
There are several benefits to using sun blocking and solar-sun control protection glass window film, including:
Protection from UV rays and sun damage: UV rays from the sun can cause damage to skin, furniture, and flooring. Sun blocking film can help prevent this damage and extend the lifespan of your property.
Energy efficiency and cost-effectiveness: By blocking out a portion of the sun's heat and glare, solar reflective window film can reduce the need for air conditioning and other cooling systems. This can lead to significant energy and cost savings over time.
Aesthetic appeal and customization options: solar tint film comes in a variety of styles, colors, and designs, allowing you to choose a film that complements your property's existing décor and style.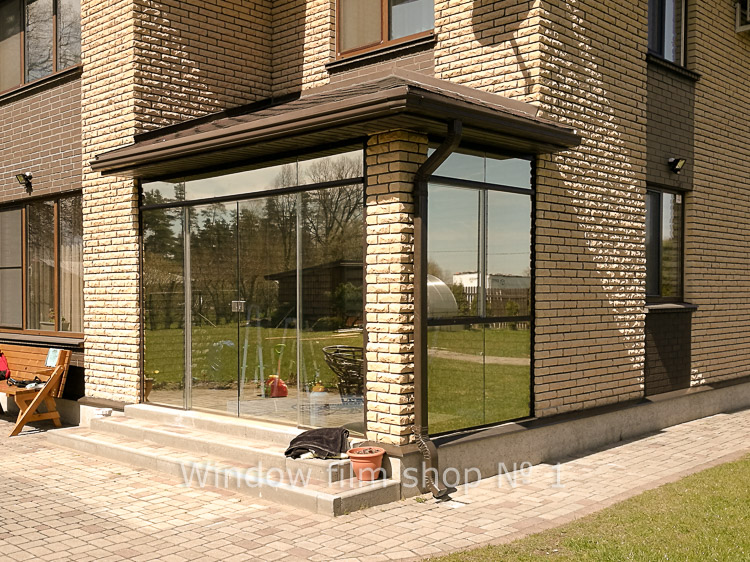 And that's not all!!! Also
Reflection of solar heat by 80% and reduction of temperature
Reducing the brightness of sunlight by 70%
Sun blocking film is easy to stick on window and glass. Just like any window tint in our range
Easy to remove or remove if necessary.
Different Types of sun blocking glass and window film
Dyed window film
Metalized solar tint film
Ceramic window film
Hybrid window film
How each type of film works and what it's best suited for
Mirror tint in a variety of colors and shades.

It should be noted that this product (solar film) has been very actively developed recently and the line and types of these window films can be significantly expanded.
Main technical parameters of solar control window film
The darker the solar tinting film, the more effective it is. For these films, VLT% light transmission and solar heat reflection are of paramount importance.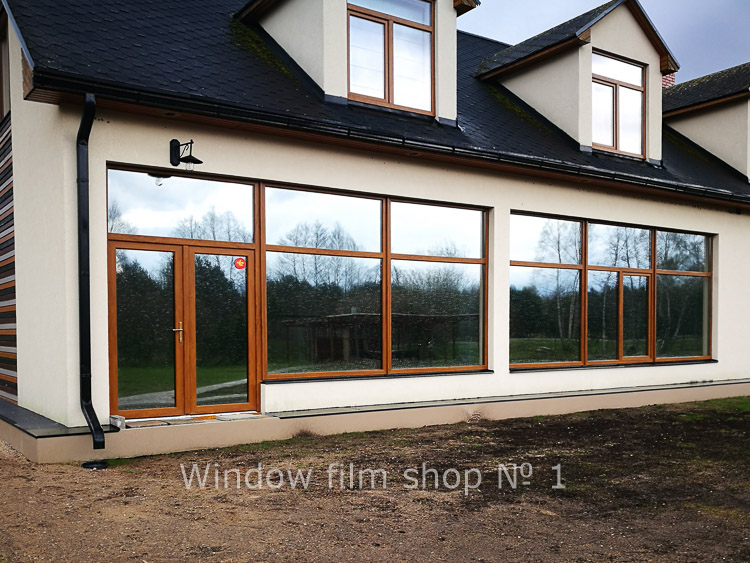 What is VLT and what are the 20% , 30% indicators
VLT is the light transmission of solar tinting film and is measured as a percentage. This value indicates how much light the film transmits. The higher the VLT, the darker the film is.
For example, solar film is 20% darker than 35% film.
Each solar window film from different manufacturers may have different figures. It is these technical indicators that allow you to understand the possible effect that a particular film creates. The darker the solar window film, the greater the protection against heat.
Attention!!! Sometimes you want to choose for your windows a film with maximum heat reflection, but such a film will be the darkest. It is necessary to understand that too little light will enter the room.
Sun control window film for indoor or outdoor installation
Sun control window film for outdoor installation is 15-25% more effective than for indoor installation. Solar film for indoor installation may cause some heating of the glass.
However, exterior window films have a shorter lifespan. This is because they are exposed to the elements and are affected by climate conditions. Exterior films are selected when maximum protection is needed and there is no concern about heating the glass.
The decision to use interior or exterior sun protection film for windows is made on a case-by-case basis.
We offer sun control glass film in different colors


Which sun protection glass film to choose, TOP10
There are several conditions to consider when choosing, including the size of the windows. The larger the windows, the darker the film is chosen.
We offer a wide range and the most complete sun control film service for our customers. The possibility to order custom size window film and get window tint tools as a gift.
Our window film shop partners with FedEx and delivers to all states and far beyond.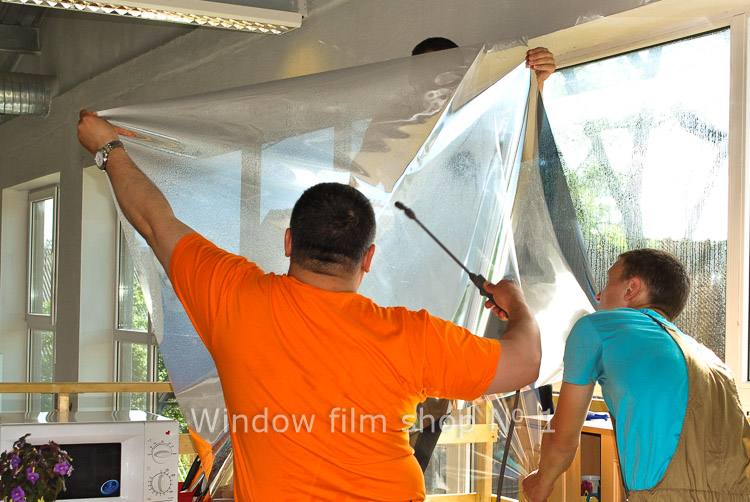 Solar window tint can be used in a variety of settings, including:
Residential buildings and homes: Homeowners can use solar tint film to reduce energy costs, protect furniture and flooring. Read more in the solar film for home section of the site
Commercial buildings and offices: Businesses can use sun blocking film to improve energy efficiency, reduce glare and heat.
Boats and marine vessels: solar window tint can also be used on boats and other marine vessels to reduce the amount of UV rays that penetrate through the windows, protecting both passengers and the boat itself.
We offer a quality product and great prices, for more information see the category sun control film price.

Showing 1 to 12 of 12 (1 Pages)