Bronze Mirror Window Film
Order your bronze mirror window film now, available in VLT-20% or 35%. Each order comes with a free installation tool and mounting concentrate. We offer delivery to all addresses and states within the US.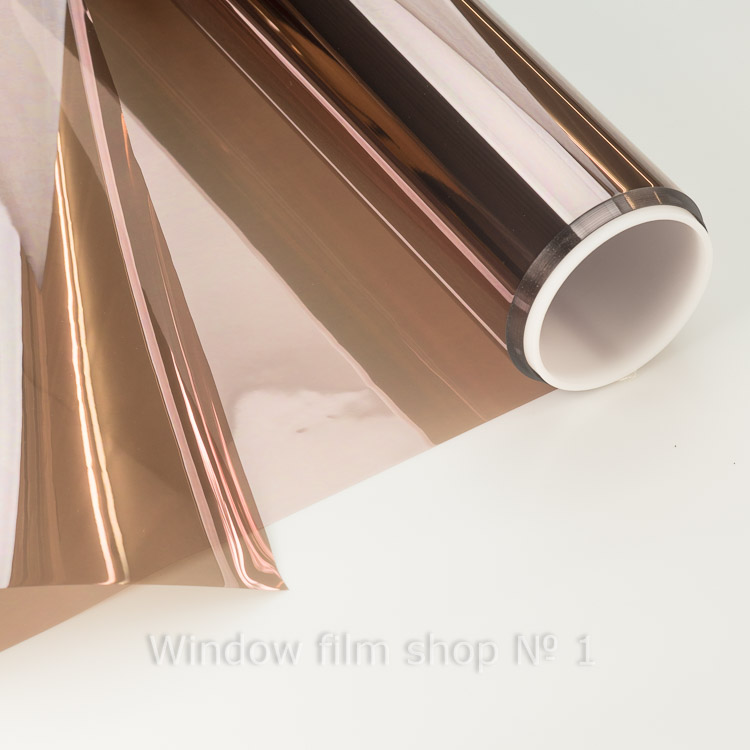 Our film boasts a unique color, ensuring privacy and effectively reflecting solar heat. This product is a top choice for apartments, private homes, and other public buildings, with its distinct color being a primary attraction. In some instances, the film matches a house's color, while in others, users simply love the glass's hue.
Properties of bronze mirror window film
Essentially, its properties and capabilities are similar to the standard window film mirror, but with a different external color. The bronze mirror film is a window film characterized by its bronze tint and mirrored coating. This film can provide:
Protection from sunlight
Reduction in solar heat impact
UV radiation protection
Enhanced window aesthetics with its striking bronze color
One-way visibility effect, adding privacy to home or apartment windows. Learn more about 1-way mirror window film.
The bronze glass mirror film, also recognized as bronze mirror window tint, is widely popular, not just in southern states but far beyond. Its primary allure is its stunning color.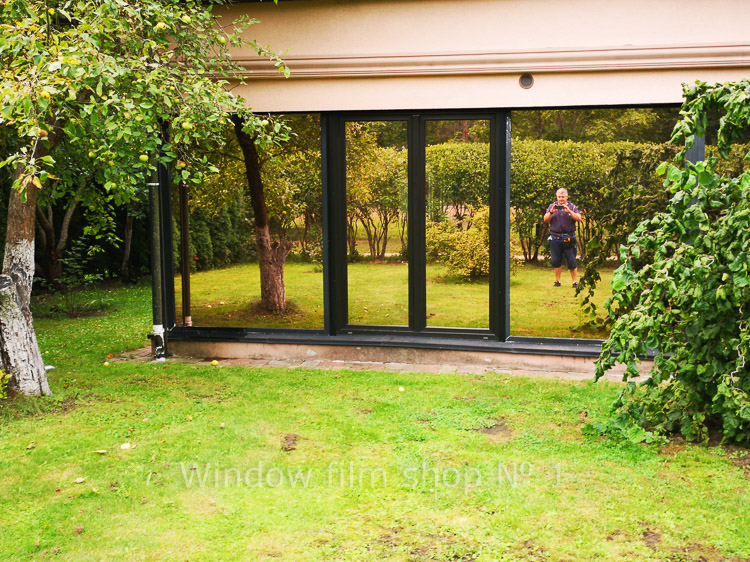 This tint not only gives a stylish touch to windows but also provides practical perks. In sun-intense regions, it helps cut down glare and shields interiors from damaging UV rays, ensuring comfort and prolonged life for interior furnishings. Its distinctive bronze shade offers an extra privacy layer, making it a preferred choice for both residential and commercial spaces.
Our Offer is the Most Beneficial and Convenient
Free custom size cutting - just provide dimensions in inches, and receive ready-to-install pieces. Get your mirror window film cut to size.
No remnants, only the exact amount of film needed.
Free tool with every order.
Installation concentrate and instructions.
Bronze Mirror Film 20% and 35%
We offer a wide range of glass films to suit different needs and preferences. Our lineup includes:
On our website, you can also choose and order films in other colors. Highly popular options like silver mirror film and gold mirror film are available.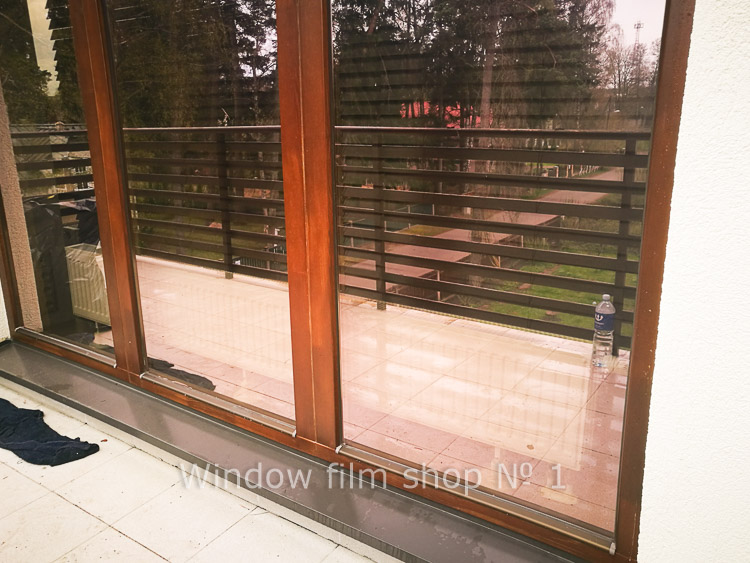 Benefits of using bronze mirror window tint
The Bronze Mirror Window Film has a tinted bronze shade, giving windows a depth and glow. This film can also help dim the brightness of sunlight rays and reduce the heat penetrating a space. It protects against ultraviolet rays, minimizing the fading of furniture and interior items.
Bronze mirror window tint can be used for windows of all shapes and sizes, making it perfect for any home or office. Easily applied to glass, it can be used on any surface, both inside and outside a building. For external installation, use the exterior mirror window film to get the most value for your money.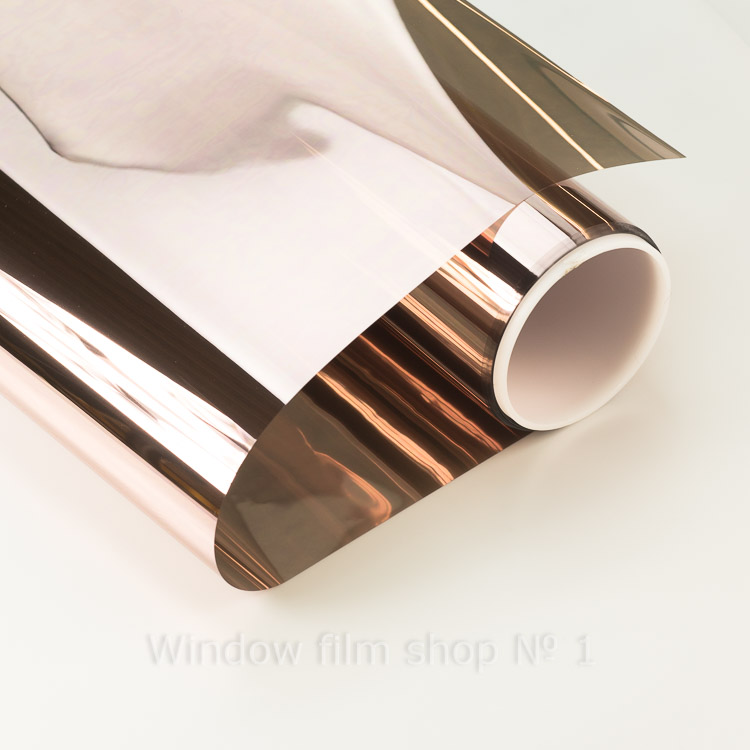 Installing bronze film is an easy and affordable way to enhance the appearance of a home or office. It can be applied to any smooth glass surface,
including windows
doors
and even shower stalls.
Our top-grade film is built for longevity, resisting bubbles and fading. We vouch for its enduring performance, offering an outstanding product with competitive mirror tint prices for all customers.
The bronze mirror window film is a versatile option, suitable for various decor styles, from contemporary to classic. It can bring warmth and character to a space while delivering practical benefits. Additionally, the film's reflective quality can lead to a more energy-efficient environment, cutting down the heat entering your home or office.
Showing 1 to 2 of 2 (1 Pages)