Frosted Window Film Cut to Size
Frosted window film cut to size - we offer free cutting to individual sizes. Transform your windows with our custom-sized frosted window film! At our online store, we offer a free cutting service to ensure a perfect fit for your windows.
Simply provide us with your measurements, and we'll deliver ready-to-install frosted film pieces, without any waste or unnecessary trimming.
But that's not all
We also include a bonus mounting solution and tool with every order, making the installation process even easier. Our frosted window film not only adds a stylish touch to your space, but also provides privacy and blocks unwanted sunlight.
Shop now and experience the convenience of our custom-sized frosted window film.
Specify the dimensions in inches, for example:
It's very simple. Enter the dimensions in inches and the quantity of the required pieces, for example:
Height - 20 20/32"
Width - 45 15/32"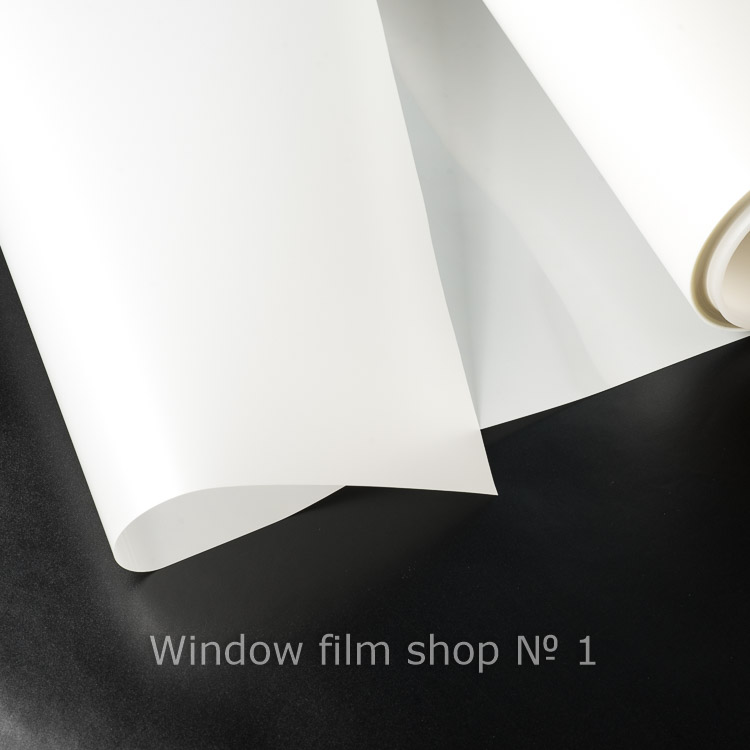 Free Cutting to Individual Sizes
Our self-adhesive frosted window films can easily be ordered online by selecting the required dimensions in inches and quantity of pieces. We offer films that are already cut to the required sizes, which minimizes the cost of installation and adjustment. Additionally, we offer a maximum size of pieces on one side - 110 inches
We offer the following models of frosted window films:
Stella Milk - our most popular option, a smooth texture frosted film in a pure white (milky) color.
Stella - a matte, smooth frosted film in a white-gray color. This film is a great choice for those who want a slightly gray color or for those who find pure white unsuitable.
Matte Bronze - a light bronze frosted film, which gives an elegant touch to your windows.
Frosted Vinyl Film - a nearly smooth frosted film with a frosted glass effect.
Gray Matte Film KPMF- a matte, gray film with a light grainy effect.
Moreover, buying frosted window film that is already cut to size is very convenient, as it reduces the time and cost of installation. It simply applies to the window and can be easily removed and replaced at any time.
Thus, purchasing frosted window film that has been cut to size is an advantageous and convenient solution for those who want to enjoy the benefits of such film while minimizing the cost of installation and setup.
How to measure
for ordering frosted glass film cut to size or how to take measurements
If you don't want to trim the film on site, we recommend ordering the window film pieces slightly smaller in size.
If you want to trim the film on site, but don't want to pay for extra trimming, then you should order the film pieces in a larger size with a small allowance for trimming.
More information about sizing, our offerings, and custom-cut window films can be found in the made to measure window film section.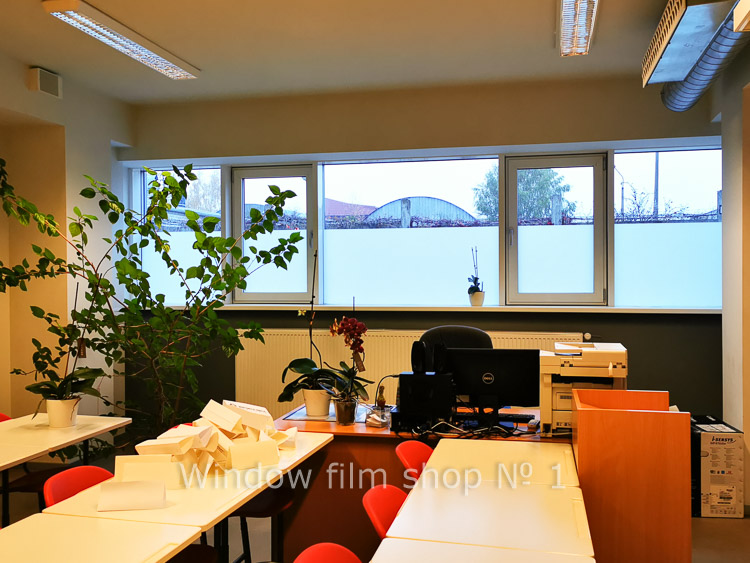 Custom frosted window film" is used in various places, including
One of the most popular uses for pre-cut frosted window film is to add privacy to bathroom windows. With its frosted appearance, this type of film provides a shield from prying eyes without compromising natural light. It's a great way to maintain your privacy while still allowing ample sunlight to flow into your bathroom. A very popular solution is frosted door film. Films are available in different shades, such as frosted white window film. These films have a very wide scope, we advise you to learn more about frosted window tint.
Another great use for pre-cut frosted window film is to create a stylish and elegant feature piece in your living room. You can add a touch of sophistication to your windows with intricate designs and patterns, creating an artistic look that is both practical and visually appealing. You may be interested in a solution with ready-made strips, for example striped frosted window film.
Custom frosted window film - why is it advantageous?
At our online store, we are committed to providing high-quality pre-cut frosted window film that is easy to install and maintain. Our film is made from durable and long-lasting materials, ensuring that it will not fade, peel, or bubble over time.
Pre-cut frosted window film is a fantastic solution for enhancing privacy and style of your windows without the need for a full window replacement. It is a simple-to-install and cost-effective approach to transform ordinary windows into a stunning frosted glass look. Our online store offers a broad selection of pre-cut frosted window films to choose from, enabling you to find the perfect fit for your windows.
You may be interested to know that
At our online store, we understand the importance of prompt and reliable shipping. That's why we offer lightning-fast delivery of your pre-cut frosted window film, so you can start enjoying your newly transformed windows as soon as possible.
In addition to our speedy shipping, we also offer competitive prices and a convenient online shopping experience. With our easy-to-use platform, you can buy frosted glass film online from anywhere in the US and have it delivered directly to your doorstep.
Experience the convenience and quality of our pre-cut frosted window film today, and see the difference it can make in transforming the look and feel of your space.
Showing 1 to 3 of 3 (1 Pages)