One Way Privacy Window Films
Dive into the world of one-way privacy window films, often referred to as the one way mirror film. Presented in two exclusive tints—20% and 35%—and shades of sophisticated silver and warm bronze, we offer six variations tailored to your needs. As a bonus, each purchase comes with a complimentary tool. With us, you'll find comprehensive insights, real-life imagery, and in-depth details. Elevate your window experience by making your choice today.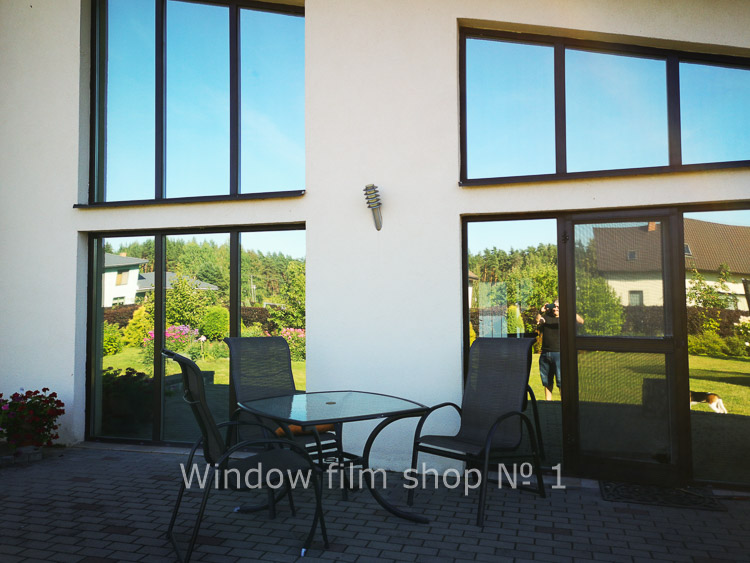 Widely recognized as a groundbreaking innovation, the one way privacy window films excel in the realm of one-directional viewing. On the outside, they present a reflective facade, but fascinatingly, from the inside, transparency prevails!
The dynamics of daylight and darkness:
The fascinating dynamics of the one way window film shift as day gives way to night. These films naturally respond to brightness, mirroring the more illuminated side. To put it succinctly:
Daytime: An external opaque appearance when outdoor light dominates; however, a clear, unobstructed view from inside.
Nightfall: If the interior is illuminated and darkness engulfs the exterior, passersby get a glimpse inside.
A word of caution! As evening descends, this technological marvel flips its reflecting prowess. For added discretion during these hours, pairing the film with curtains or blinds is recommended. Notably, this unique attribute is a hallmark of all one way privacy window films.
A day in the life with one way privacy window film:
Picture this: Your kitchen window, now a canvas for our state-of-the-art film. By day, passersby see only their own reflections, whilst you, ensconced in homey warmth, enjoy a clear view of the world beyond. But as twilight falls and your kitchen lights up, the dynamics shift. Your window mirrors your own visage, while those outside get a glimpse of your domestic haven.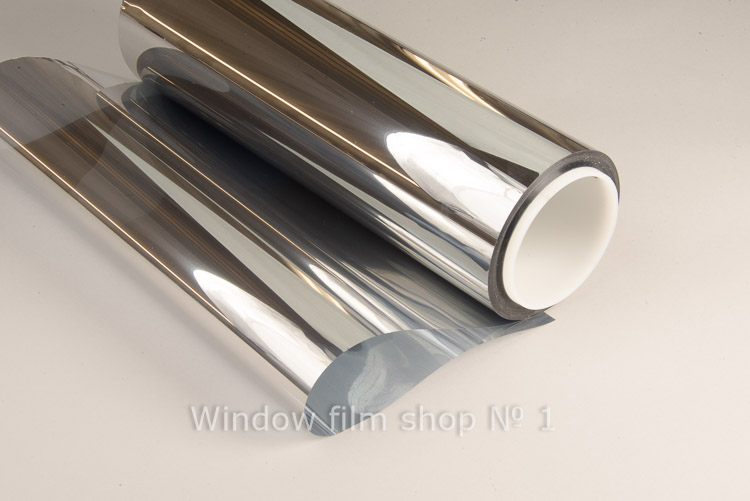 Experience the dance of light and privacy with our avant-garde one way privacy window films. Masterfully engineered, they deftly meld the need for seclusion with the allure of the outdoors. Ideal for the serene household, the lively workspace, or any venue vying for a touch of modern elegance. Our films are more than just privacy barriers; they're a statement of style. Dive into our curated selection and let us revolutionize your vistas. After all, with our one way privacy window, discretion is both an art and a guarantee.
The ne-way reflective film: harmonizing with evening curtains and shades
In the nocturnal hours, when the one way privacy window film exhibits its mirroring trait internally and becomes transparent externally, drapes and blinds play their part. Relish the luxury of unobstructed daytime views without drawing your curtains.
Desire an unfiltered night view? Simply dim the indoor lighting, draw back the curtains, and the world outside is at your viewing pleasure.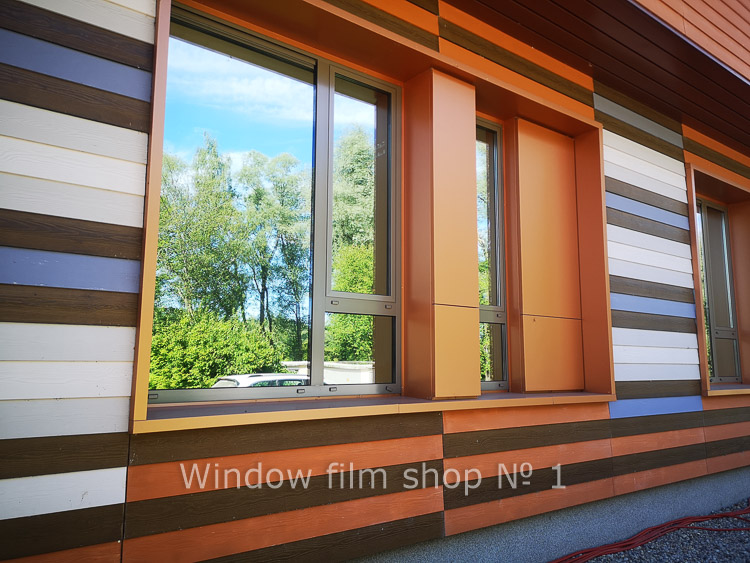 For those seeking an unwavering privacy solution, irrespective of day or night, our frosted privacy films might be the answer. The one way mirror film offers the freedom to keep your curtains drawn back in daylight hours while still ensuring protection from prying eyes outside.
Does the placement of the film—interior or exterior—affect its magic?
A burning question indeed! Irrespective of its placement, be it internal or external, the film's magic remains undiminished. Always reflecting the side that's more illuminated. What's more, all our offerings come equipped with an adhesive layer, marking them as self-adhesive privacy films. We cordially invite you to experience our precision-cut window privacy films.
Delving into one way mirror films: the nuances of 10% vs. 20% tints
The fascinating world of photonics and optics has given birth to the one-way mirror film. This technology, intertwined with aesthetics, offers varying levels of reflection based on the tint intensity. The darker the film's shade, the more intensified its mirror-like qualities. Yet, a word of caution: an intense tint might rob a space of its luminous charm. The spectrum ranges from an almost opaque 5% to a translucent 35%.
The 20% tint, such as the Strata 20 or its external counterpart, Strata EX 20, reigns supreme in popularity. One way mirror window film Bronze EX 20 lends a distinctive bronze hue. These one way mirror film are synonymous with crystal-clear reflections, ensuring daytime privacy. Furthermore, they double up as shields, fending off sweltering heat and blinding sunlight.
The semi-reflective. One way privacy window film Strata 35 and its outdoor twin, Strata EX 35, find favor for apartments and private residences with petite windows. While they flaunt a subtle mirror effect (visual aids provided in product imagery), they prioritize preserving ambient brightness.
The intense opacity of the one way mirror film, particularly the Strata 10 variant, is a specialized selection. Suited for distinct environments like residences and office areas, it allows only 10% of light to penetrate, casting a subdued glow within interiors.
The modern era, characterized by its pursuit of minimalist designs and personal spaces, finds an ally in the one way mirror film. Beyond its stylish veneer, it encapsulates myriad functional advantages tailored for diverse requirements. Choose the "one way privacy window" in the desired color and installation method. Various options are available.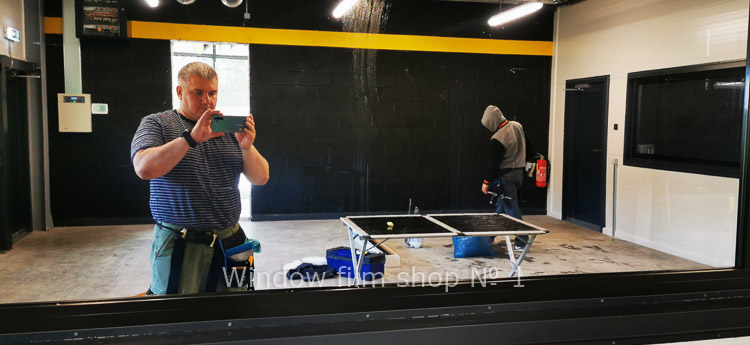 It's worth noting that 1 way mirror film for windows is a variant of mirror film for windows. This is a secondary characteristic of this type of tinting.
Dissecting one-way window tints: a comparative study across brands
In the labyrinth of manufacturing, while certain technologies remain consistent, nuances differentiate one brand from another. The foundational principle — reflecting light based on its intensity — remains the cornerstone across brands. However, the devil lies in the details: the clarity and tint of reflection.
One-way films from various makers might manifest subtle discrepancies in visual appeal and caliber. Some brands might exude a crimson tint, while others could evoke a misty panorama. Windows outfitted with such privacy window film one way could seem perennially untouched, the view through them akin to a mist-laden morning.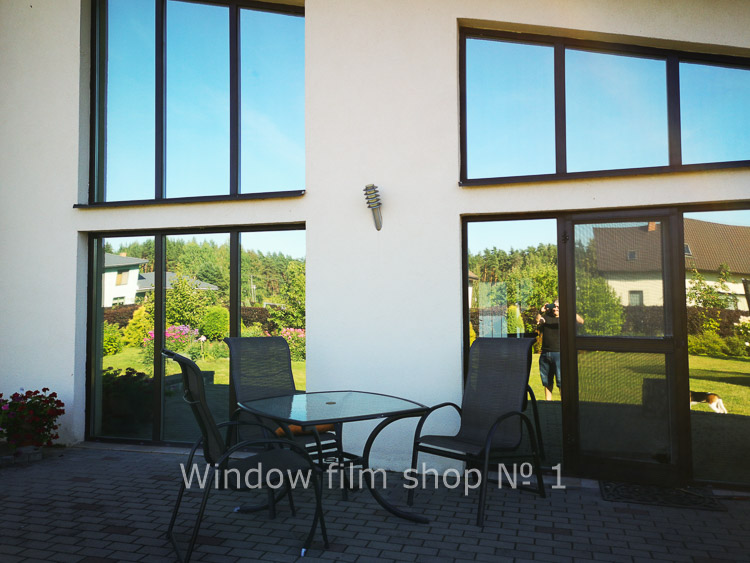 All photos of the film for windows in the product listings are 100% representative of the actual product and are taken under real conditions! We urge potential buyers to immerse themselves in the myriad facets of window privacy films before embarking on a final choice.
Additional Segments:
The white privacy window film: A versatile player for diverse scenarios.
Blackout privacy films: Available in stark black, pristine white, and reflective options.
In summation, one way mirror films are the harmonious amalgamation of function and form. Whether the goal is heightened privacy, a sanctuary from ultraviolet intrusions, or a contemporary architectural touch, one way mirror film emerge as the frontrunners. However, like any discerning purchase, understanding individual requirements and aesthetic leanings is paramount before zeroing in on the perfect tint and shade. Our company offers the most comprehensive assortment of one way mirror film for various applications.
Showing 1 to 10 of 10 (1 Pages)