Mirror window film from prying eyes, heat and bright sun
Mirror window film 20% and 30% - we offer silver, bronze and golden mirror films for glass. Mirror window film for indoor and outdoor installation for different occasions and situations. We offer a large selection, a detailed description of the properties and a convenient delivery method.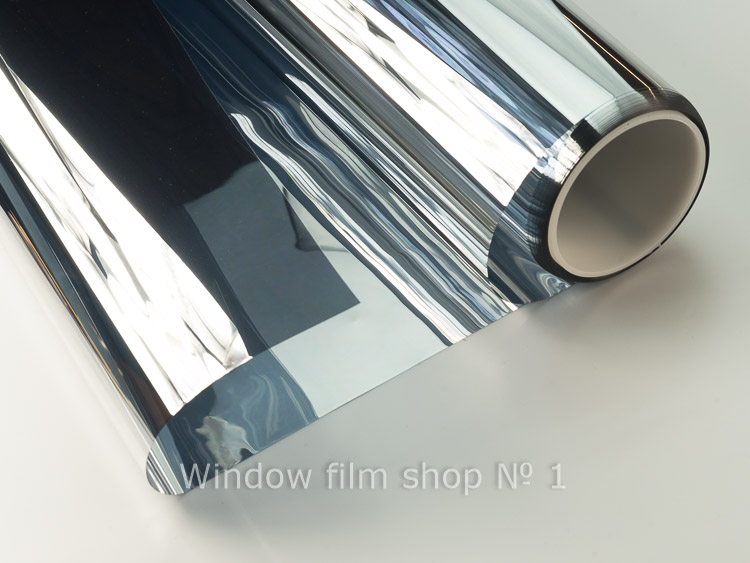 Mirror film effectively protect windows from prying eyes, solar heat and bright sun. The mirror effect of these window films creates the effect of one-way visibility and reliable protection from prying eyes.
Mirrored film have an adhesive layer and are easily installed on a window or glass. For more information about the properties of this effect, see the section mirror adhesive film.
Window mirror film is widely used in a variety of situations, such as
on the windows of houses
apartments
economic and technical premises
in production and warehouses
in schools, institutes and other educational institutions
Window mirror film for outdoor and indoor use
Mirror film can be installed both inside the window and outside. The specular effect will be the same. Mirror films create a mirror effect from the side where there is more light.
Exterior mirror window film is slightly more effective at protecting against solar heat, but also lasts less than films installed from the inside.
This type of film is the most versatile and most popular of all glass window films.
Mirror film in different colors
Mirrored film is covered with a layer of metal molecules. Depending on the metal used in the production, the glass film can have a bronze, silver or gold color.
The metallization layer, like a mirror, reflects sunlight, heat and a visible image (creating the effect of one-way visibility). The choice of color for mirror film is limited by the peculiarity of production. Today you can choose mirror film for glass in the following colors
silver mirror window film - for outdoor and indoor use
gold mirror film - light mirror film light gold color
bronze mirror window film - mirror films for outdoor use
opaque mirror window film - mirror film on both sides.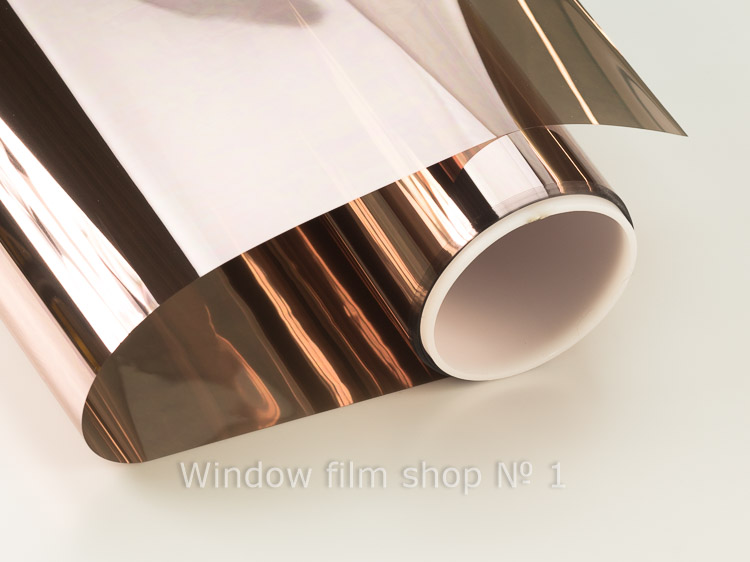 Mirror film for glass light transmission 10%, 20% or 30%
We offer films of varying degrees of darkening and different colors. Mirror film for glass are divided according to the degree of dimming. The darker the film, the stronger its effect and the greater the mirror effect.
Mirror film 10% is the darkest and rarely used. Very effective against heat and bright sun, but very dark
Mirrored film 20% - standard
Film 30% or 35% - semi-mirror or light window film
Mirror film for glass 10% - very dark
This film is rarely used.
Strata 10% is chosen quite rarely and is not recommended for use in apartments or private houses. Reflects up to 90% of the sun and solar heat. The most mirror-like and darkest window film
Mirror film 20% - the most popular option
This film is chosen for windows of medium and large sizes. Mirror glass film 20% creates an excellent privacy mirror effect, protects from the sun and solar heat. Darkens by 70-75% and reflects up to 70% of solar heat. Mirrored film is used on ground floor windows as a single sided privacy film. For example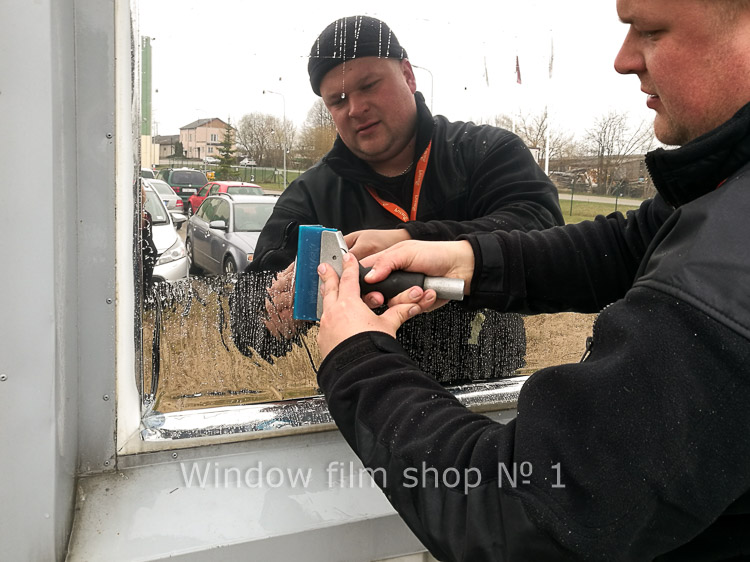 Mirror film 35% - light semi-mirror film
Choose for windows that are not large or if you are afraid that it will be dark. The film creates a semi-mirror effect and does not darken the room much. Darkens windows by 60% and reflects 65% of solar heat. For example
All films have an adhesive layer, belong to the category of self adhesive mirror window film and can be easily installed on any flat and smooth glass.
One way mirror film - how it works
One way mirror window film creates the effect of one-way visibility. Of great importance is the direction of the light and the intensity of the light. These films are very popular as a means of privacy and one-way visibility.
Attention!! The one-way visibility effect of mirror films depends on the direction and intensity of the light. It must be understood that in the daytime and in the evening the effect will have a different direction.
The privacy effect of one way mirror film changes depending on the time of day and the direction of the light. In addition to the mirror film for glass and windows, curtains or blinds must be used in the evening!!
You can learn more about this in the one-way visibility privacy film section of the website.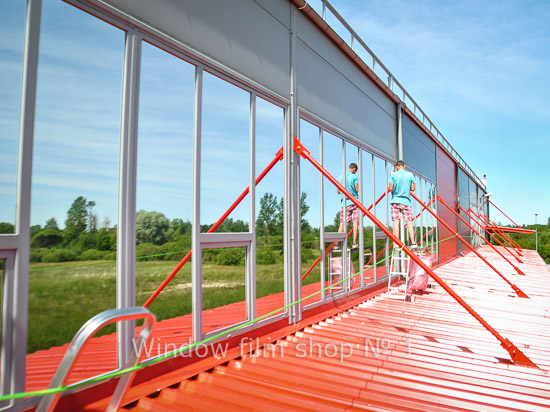 Mirror tint film - the most complete service
We offer a large selection of mirror window tint film in different colors and light transmission. We add a free tool and mounting solution to each order.
We offer a convenient opportunity to order mirror tint film in mirror window film cut to size parts ready for installation.
Showing 1 to 10 of 10 (1 Pages)