Exterior window film
Exterior window film 10 different options, choose and order. Why use them, how they differ from others and what is better to choose. Exterior window film offers a unique solution for enhancing the aesthetics and functionality of your home.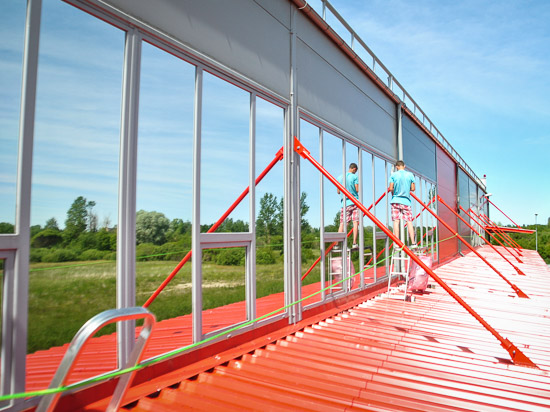 With ten different options to choose from, it's essential to understand why these films are used and how they differ from their interior counterparts. These films are installed on the exterior side of your windows, facing the outdoors.
Introduction
Exterior window film, also known as outdoor window tint, is a thin, multi-layered material applied to the outer surface of windows. Its primary purpose is to regulate the passage of light and heat through the glass. It's important to note that tint films come in various types, each producing different effects.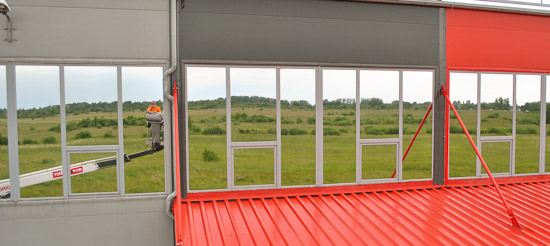 Key Facts
A common question often arises: when is it best to use exterior window tint? It's worth noting that outdoor window films typically have a lifespan of 4 to a maximum of 6 years. In contrast, films installed on the interior can last for 9 years or more.
Exterior window films are subject to:
Temperature fluctuations between winter and summer.
Mechanical impacts from angled rain and snow.
Wind.
Intense exposure to UV rays and sunlight.
All these factors contribute to a shorter lifespan compared to interior window films.
Primary Advantage

Exterior window tint provides superior protection against solar heat, especially for solar control and reflective films. These films offer greater solar heat reflection, ensuring that the interior glass does not heat up as much as it does with interior films.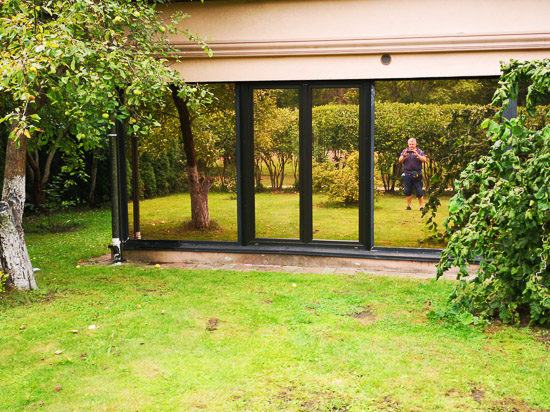 Outdoor Window Films in Our Range - What to Choose
We offer time-tested and popular top 5 options, all with an "EX" index for exterior application:
Strata 20 EX -a mirrored film for outdoor installation.
Strata 35 EX -light semi-reflective film.
Strata Super 20 CX -a thick film designed for outdoor installation in areas exposed to harsh weather conditions.
Bronze 20 EX -bronze-colored exterior film.
Bronze 35 EX -light bronze exterior film.
Visual Differences of Exterior Window Film
Outside window film may appear visually similar to interior ones, but they are often thicker and made from denser polyester. They feature an additional protective layer to guard against mechanical damage.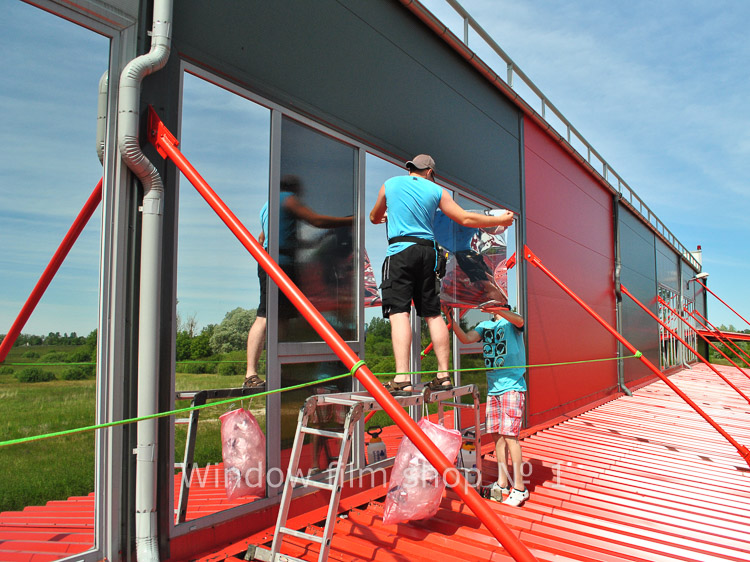 When to Use Outside Window Tint
There are three main reasons to choose these products:
Inaccessible Windows: When it's impossible to access the inside of the window, such as when there are columns or technical pipes near the glass, or when dealing with a glass facade covering concrete structures.
Enhanced Sun Protection: Outdoor window films are more effective at blocking sunlight, offering a potential 15%-20% difference in effectiveness compared to interior films. Those seeking maximum effectiveness opt for external mirror window film.
Complex Window Construction: In cases where the window is a multi-pane unit filled with special gases, and the manufacturer does not allow interior film installation. For many multi-pane windows, low-e film is used, specially designed for complex glass units.
Disadvantages of Outside Window Film
There are three notable drawbacks:
Higher Cost: These products are made from thicker materials with an additional protective layer, resulting in a higher price compared to interior tints.
Shorter service life: The service life of exterior window film depends on factors such as geographical location and wind direction in relation to the windows. In some cases it is 4 years, in others it is 6 years.
Installation Expenses: In many cases, installing exterior tint film requires the use of lifting equipment, significantly increasing the project's cost.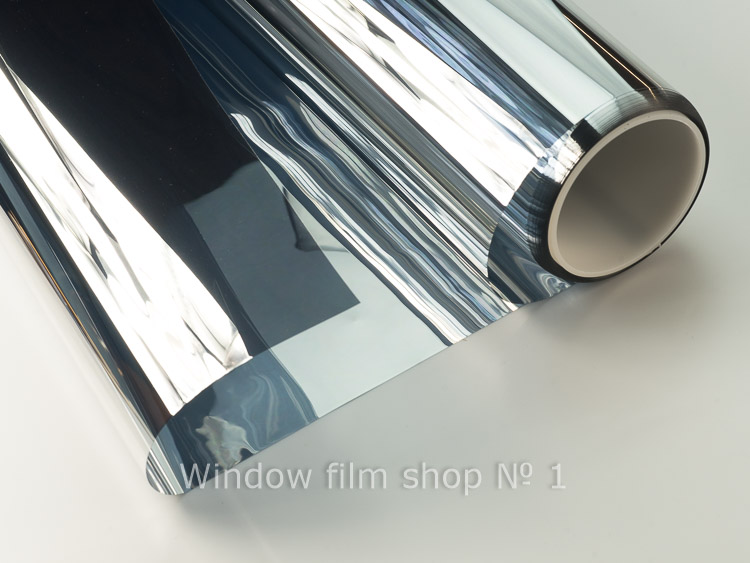 Installation Considerations
The installation process is similar to that of all self-adhesive window tint films. It involves the use of a mounting solution and specific tools. Two critical conditions to note are:
A minimum recommended outdoor temperature of +5 degrees Celsius.
Be cautious in windy conditions as the film can be easily damaged. Our experience suggests that the maximum allowable wind speed is 4 meters per second. It's essential to monitor the weather forecast and select a day and time with minimal or no wind.
We offer the most convenient service. You can order window film cut to size according to your dimensions. Just specify the dimensions in inches. All prices are real, full window film price can be found out without registration.
Showing 1 to 4 of 4 (1 Pages)