What is the difference between exterior window film
Exterior window film - 5 different options, choose and order. Why they use it, how it differs from others and what is better to choose. Films of this type are installed on glass from the outside, from the street.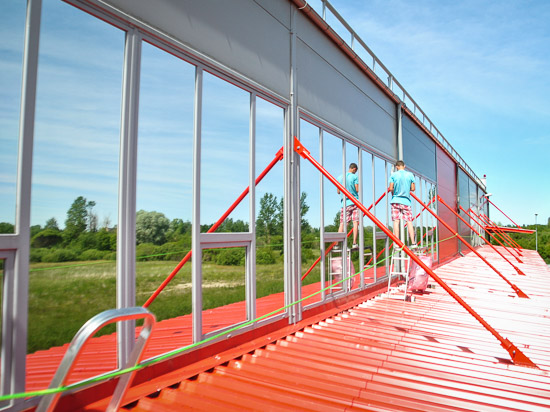 The service life is 4 years (plus or minus), which is less than that of films installed from the inside. Exterior window film are susceptible
temperature fluctuations winter-summer
mechanical stress due to slanting rain and snow
wind
maximum exposure to ultraviolet and sun
All of these factors reduce the lifespan of window film as opposed to interior window film.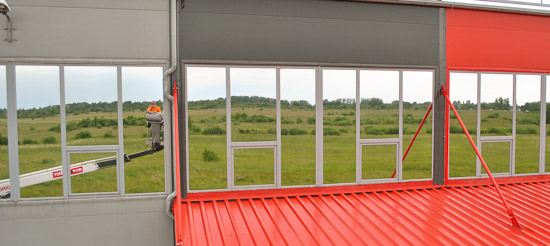 Main advantage
Exterior window films are more effective in protecting against solar heat. This applies to sunscreen and mirror films. These films have a greater reflection of solar heat.
The outer films do not heat up the inner glass as it happens with the films for indoor installation.
Outdoor window film from our range, what to choose
We offer time-tested and most popular TOP 5 outdoor window film.
Strata 20 Ex Exterior Mirror Film
Strata 35 Ex light mirror film for outdoor installation
Starta Super 20 CX is a very thick mirror film for outdoor installation on surfaces subject to the worst weather conditions.
Bronze Ex 20 is a bronze mirror window film for outdoor installation.
Bronze Ex 35 is a bronze light reflective film for outdoor use.
External difference exterior window film
Exterior window films are visually similar to interior ones, but exterior films are most often thicker, made from a denser polyester. They have an additional protective layer that protects against mechanical damage.
When is exterior window film used?
There are 3 reasons why outdoor window film is used
If there is no way to approach the glass from the inside. For example, inside near the glass there are columns or technical pipes. Or is it a glass facade, the glass overlaps the concrete floor.
Sunscreen outdoor films are more effective than indoor ones. Possible difference in efficiency is 15%-20%. If you want to get the maximum effect, choose window films for outdoor installation.
If the double-glazed window has a complex structure and is filled with a special gas, and the manufacturer does not allow the film to be installed from the inside. For many glass windows use low e window film. These are special films for interior installation for complex double-glazed windows.


Disadvantages of outdoor window film
There are 3 shortcomings
High price. Outdoor window films are made of thicker material and have an additional protective layer. As a result, all this leads to a higher price than window films for indoor installation.
Shorter service life. Everything depends on the specific conditions. Geographical position and wind direction relative to the windows. In some cases, external window film lasts 4 years, in others 6 years. Even a special exterior window film lasts less than a film installed from the inside.
In some cases, the high price of installation and, as a consequence, the price of dismantling. In most cases, you have to use lifting mechanisms to tint windows from the outside. And this can significantly increase the cost of the entire project.
Features during installation
The technology is the same as for all window film for windows. Mounting solution and tools are used. There are two main conditions
The minimum recommended outside air temperature is +5.
With strong wind or gusts, the film is very easy to break. In our experience, the maximum allowable wind is -4 m/s. It is necessary to follow the weather forecast and choose the day and time of day when the wind will be minimal or completely calm.
Showing 1 to 4 of 4 (1 Pages)