Frosted Glass Films
Frosted glass films offer an impressive array of options. Whether it's white, bronze, gray, or off-white, there's a variant to match every aesthetic and need. Providing an extensive variety, these films ensure privacy while keeping the essence of your windows intact.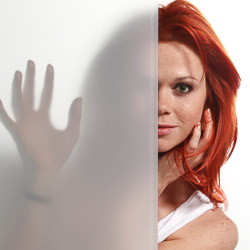 One of the most captivating features of these frosted glass films is their ability to create a blurring effect on the window. The result? You can still discern general shapes and variations in light, but details remain concealed through the magic of frosted glass film.
Delving into the realm of convenience and utility, we present our patrons with a cutting-edge service paired with advantageous offerings in the world of frosted glass films. Let's unpack this:
We offer a bespoke service where you can acquire pre-cut frosted window film tailored to your precise dimensions.
Empower yourself with the choice and ease of procuring do-it-yourself frosted window film. Navigate and order in the format that resonates best with you.
Consistent Day and Night Privacy
One of the standout advantages of frosted glass window films is their consistent performance, both day and night. These frosted films are popularly used for:
Ground floor windows and doors for enhanced security
Bathroom windows and glass doors
Internal glass partitions and frosted film dividers
Windows in garages and storage rooms
Spaces requiring constant privacy where traditional curtains or other frosted glass film solutions just won't do.
Regardless of the light's direction, these films guarantee unwavering privacy, a feature especially crucial for bathrooms and shower areas.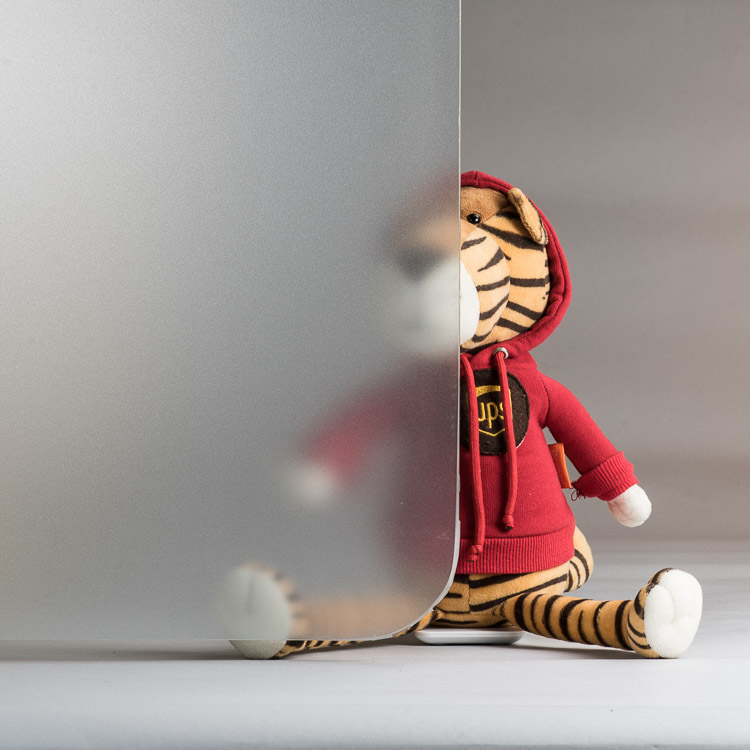 Dive into Varied Textures of Frosted Films
Embark on a thrilling journey of personalization with our meticulously curated collection! Delving into the world of frosted window films, one discovers they are masterfully crafted from a myriad of materials.
The allure of the intricately designed textured frosted vinyl is undeniable, while the pristine, super-smooth polyester white variant evokes a sense of sheer elegance. Join us in celebrating these standout pieces that are both a testament to scientific innovation and an ode to artistry.
Within our vast array, patrons have the option to select from various frosted film choices:
Crisp white frost films
Creamy off-white versions
Charcoal nuances
Coppery tones
Gentle azure tinges.
Each type of frosted window film uniquely alters the window's appearance, ensuring a specific level of privacy. The films are easy to install, equipped with an adhesive layer, falling under the category of frosted adhesive films for windows. Installation doesn't require any additional glue, though a mounting solution is recommended.
And if ever the need arises, you can always remove the frosted glass film, returning your window to its original state. The removal process may take some time and requires specialized tools, but it's completely safe for the glass.
Furthermore, the adaptability of the frosted glass film extends beyond its initial application. For those who embrace change or simply wish to revert to their previous setting, this film offers that flexibility. Moreover, while the frosted glass film imparts both aesthetics and privacy, it does so without permanently altering the nature of the glass.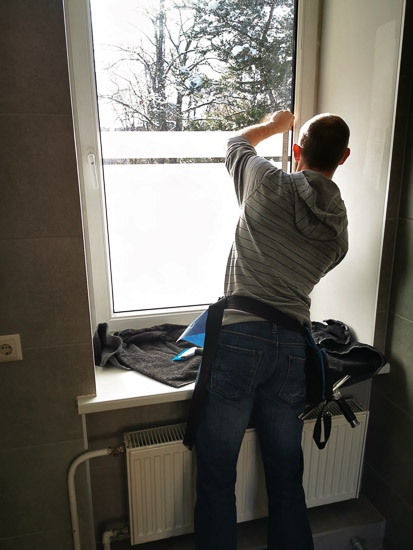 Therefore, whether you're in the midst of a design shift or aiming to restore the transparency of your windows, know that our film provides a temporary solution that doesn't compromise the integrity of your panes.
Top 5 frosted window film: A Science of Selection
When deciding on frosted window film, color is a prime consideration. Different hues yield diverse aesthetic results. We've compiled a list of the five most sought-after options for you:
Stella White: A milk-like pristine white frosted window film with a silky texture.

Stella: A matte blend of white and gray frosted film, ideal for those seeking a softer hue.
Matte Bronze: A frosted window film exuding a gentle bronze elegance.
Frosted Vinyl Film: Nearly smooth but mimics the finesse of etched glass, making it a unique frosted film choice.
Gray Matte Film KPMF 00-34: Distinctive with its subtle grainy touch.
While these films differ in matte effects and hues, they all allow light transmission and offer privacy from prying eyes.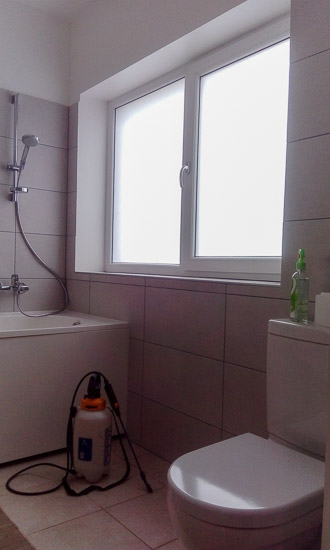 Key Advantages of Frosted Tint Film
One cannot overlook the resistance to moisture exhibited by frosted window film. These films are excellent choices for high-humidity areas. Key features include:
Minimal maintenance and no special care requirements for frosted film.
The ability of frosted tint film to withstand multiple washings and resist household chemicals.
Maintenance of their properties throughout their lifespan.
Easy installation, a characteristic shared with other window films.
A consistent and predictable effect delivered by frosted film.
Protection against 99% of UV radiation.
Elegance in Optics: The frosted tint film stands as a testament to refined light engineering. While ensuring privacy, it gracefully scatters sunlight, reducing glare and negating the need for bulky curtains or blinds, thanks to the innovation of frosted glass film.
Essential Insights on Frosted Window Tint Film
Typically, matte tint films are installed on the interior side of windows.
This category of films lacks heat-reflective coatings and doesn't provide protection against heat.
They don't offer break-in protection or shatterproofing.
Our online window film store provides a wide range of frosted glass tint films in various colors and properties for selection and purchase, including options with different coverings.
Showing 1 to 4 of 4 (1 Pages)