Frosted window film - properties and features
Frosted window film - 10 different options. White, bronze, gray or semi-white. The largest assortment and detailed information. Frosted window film protect from prying eyes and make the glass opaque on both sides of the glass. These films create a blur effect on the window. Through the window with the film, only general contours and differences in light are visible.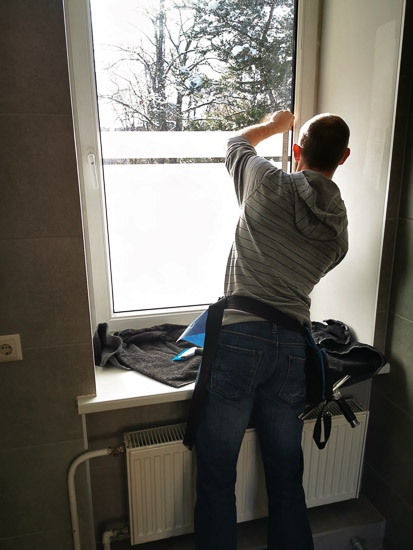 We offer our clients
pre cut frosted window film -custom made
buy frosted window film, you can find out the cost of the order without registration
Choose and order in a convenient form, diy frosted window film
Transmit light by 70% -80% and do not darken
A feature of window frosting film, the glass becomes opaque, but the light passes freely in one direction and the other. The films do not darken the windows and do not block the passage of natural light in both directions.
No need to be afraid that frosted window films will darken the room! Glass will not lose its ability to transmit light!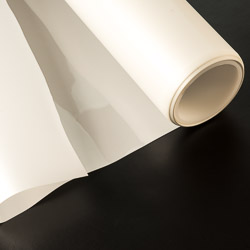 Same effect day and night
Frosted window film is used for
For windows and doors on first floors
On windows and glass in bathrooms
On glass structures and dividing windows indoors
On the windows of garages and utility rooms
frost film is used on the windows of rooms where permanent privacy is required and curtains are not suitable
Window frost film is a reliable protection against prying eyes during the day and at night. And it doesn't matter how the light changes inside the room and outside.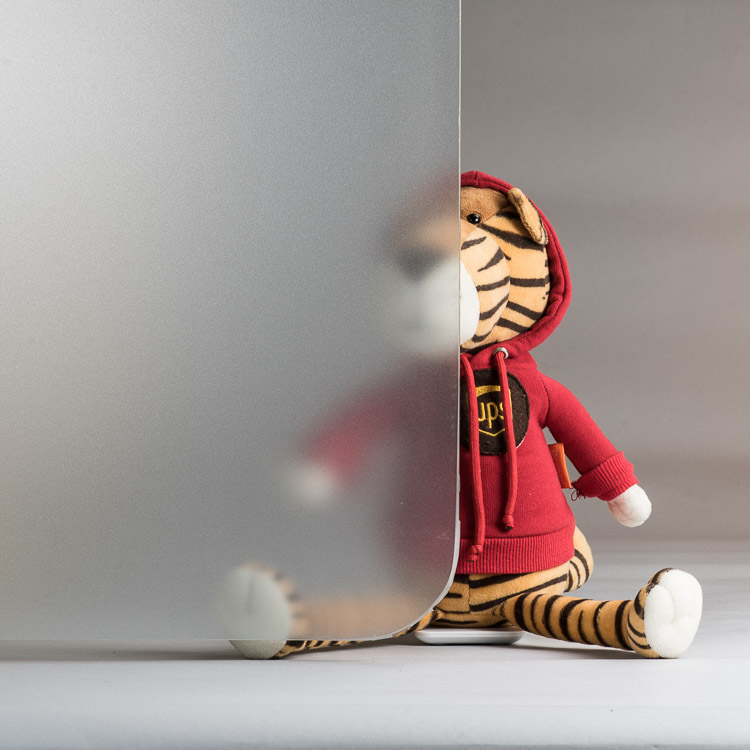 We offer films of various textures
Matte effect films are produced from different materials. Two types of material are widely used. Frosted vinyl with a rough texture and absolutely smooth white frosted polyester window film.
Frosted window film in different colors
We can choose
pure white
semi-white
gray
bronze
light blue
Each frosted effect window film model changes the appearance of the window in its own way and creates its own degree of privacy.
The films have an adhesive layer and are classified as frosted adhesive film for windows. When installing, you do not need to use additional adhesive, but you must use a mounting solution. If necessary, frost film can always be removed and the window returned to its original appearance.






TOP 5 popular window frosting film
When choosing frosted film for windows, color is the first thing to consider. One suits pure white, the other gray matte film. We offer you to choose one of the five most popular.
Stella White is the best-selling, pure white (milky) window frost film with a smooth texture.
Stella is a white/gray matte smooth window film. This film is chosen if you want to get a slightly gray color or a pure white color is not suitable.
Matte bronze - light bronze window frosting film
Frosted Vinyl Film is an almost smooth matte film with an etched glass effect.
Gray matt film KPMF 00-34 with a slight grain effect
Films give a different matt effect and different color for windows, but let in light and protect from prying eyes.
The main advantages of window frost film
Resistant to moisture, serve for a long time in rooms with high humidity
Maintenance free
Frosted film for windows can be washed repeatedly, resistant to any household chemicals
Do not change their properties throughout the entire service life
Like all windowfilms are easy to install.
Predictable and permanent effect
frosted window film provides 99% UV protection
Important to know about window frosted film
Matte films are usually installed from the inside of windows.
Films in this class do not have a heat-reflective coating and do not protect against heat.
Window film with a frosted effect does not protect against burglary and does not provide protection from splinters
Our online window film supplies offers you to choose and order frosted window film in different colors and properties. See the frosted glass film section for details.
Showing 1 to 4 of 4 (1 Pages)