Self adhesive window frosting film - a convenient solution
Self adhesive window frosting film - 10 different films. Different colors - white, gray, bronze and silver. Why use a mounting solution and which is better to choose. Learn more about self adhesive window frosting film and their features.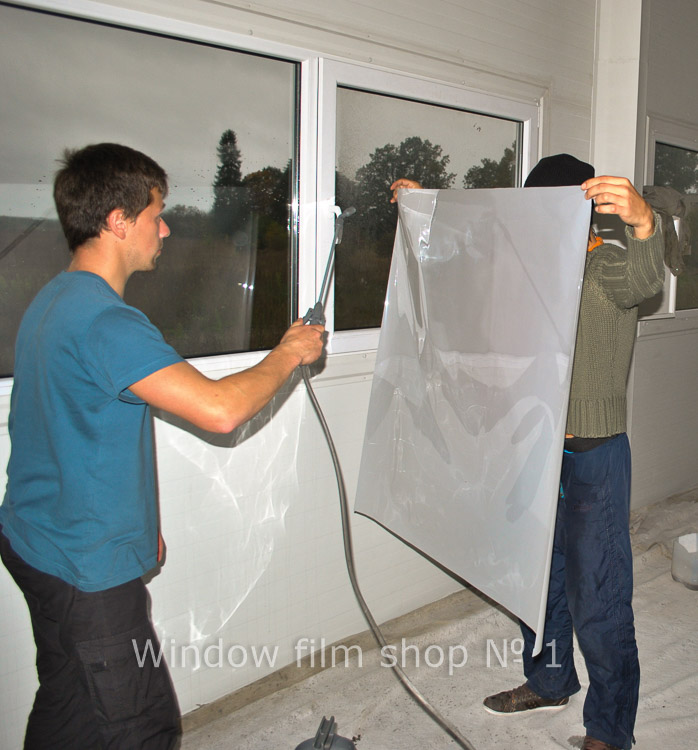 The entire range of our online store is self-adhesive. The films have an adhesive layer and can be easily installed on any glass. The films are securely held on the glass for many years, do not move away at the edges and do not fall off. When installing, you must use a mounting solution. You can buy frosted window film from us and get an installation solution and a tool for free
How frosted adhesive film for windows works
Films are multilayer. Main element
film for glass
adhesive transparent layer.
transparent protective liner (covers the adhesive layer)
Important to remember
protective liner is transparent and very thin
The liner protects the adhesive layer prior to installation, during transport and storage.
glue transparent and without color
Why do you need a liner. The transparent liner protects the adhesive layer from drying out. Allows self adhesive frosted window film to be stored and transported.
Mistakes are made very often
The liner is very thin and they simply forget to remove it.
The mounting solution does not contain glue. It allows you to evenly place the film on the glass, without bubbles and wrinkles. More details can be found in the self adhesive window film section.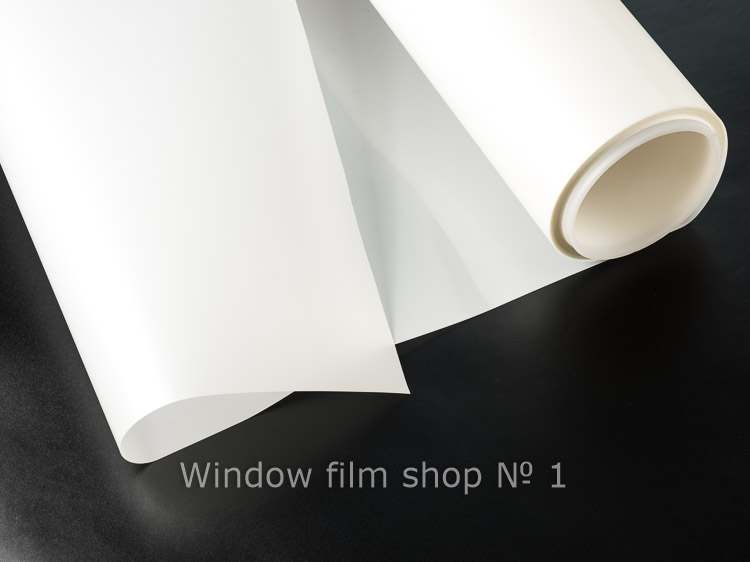 What is better to choose?
We offer different options. Self adhesive frosted window film in different colors and different textures, the most complete range
Frosted Vinyl Film is an almost smooth matte film with an etched glass effect.
KPMF 00-34 gray vinyl film
Stella White is the best-selling, pure white (milky) window frost film with a smooth texture.
Stella is a white/gray matte smooth window film. This film is chosen if you want to get a slightly gray color or a pure white color is not suitable.
Matte bronze - light bronze window frosting film
Films give a different matt effect and different color for windows, but let in light and protect from prying eyes. More information can be found here window frosted film.
We offer our clients
cut to size frosted window film - the ability to order a film according to your size.
vinyl frosted window film - films with different effects
Showing 1 to 4 of 4 (1 Pages)