Adhesive window film easy to choose, easy to install
90 models of self-adhesive films for glass and windows of different colors and effects. Large selection of adhesive window film - different colors and different properties. Full details, detailed and real photos.
Why use glass adhesive film? What is better to choose and what is better to know. The films have an adhesive layer, do not require the use of glue and can be easily installed on any flat glass.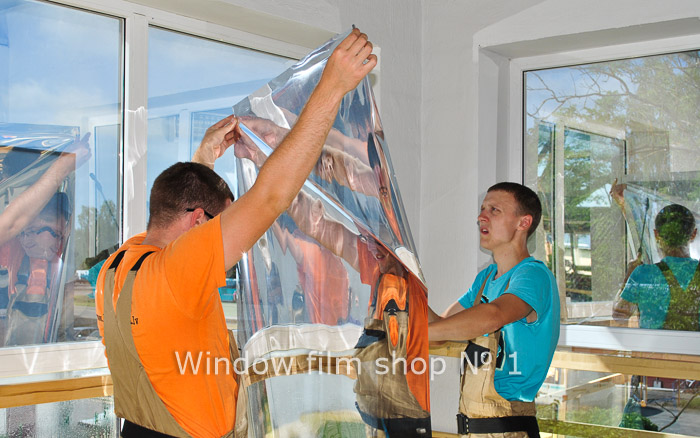 Why is window film called self-adhesive?
Window films (from our range) have an adhesive layer and belong to the category Adhesive window film. This allows you to easily and quickly stick the film on the glass surface. The films are multi-layered and have a simple construction.
How self-adhesive window film works
Self-adhesive window film
2-adhesive transparent layer on one side.
transparent protective liner
The adhesive layer of the film is covered with a transparent liner. The transparent liner protects the adhesive layer of the film from dust and dirt, allows you to store and transport rolled up.
ATTENTION!!! The protective liner must be carefully removed before installation!!!!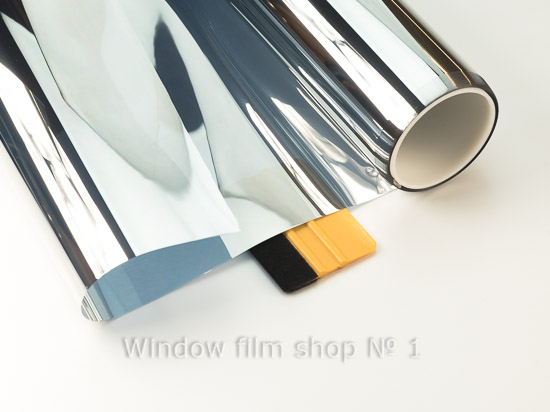 Glue strength
The adhesive layer has sufficient strength and securely holds the film on the window. Self adhesive glass film will not peel or fall off. If the film is fully adhered to the glass after installation, the edges will not lift or come off.
Peculiarity
A prerequisite, as with all windows adhesive film, is time to dry completely. Depending on the time of year and weather, this can take from 9 to 12 days.
Why is it necessary to use a mounting solution
The mounting solution allows you to evenly distribute the film on the surface of the glass - without air bubbles and creases. Mounting mortar is not glue, but a means for high-quality installation of window film.
Attention!! Be sure to use mounting solution.
The most convenient service! With every order, we add a mounting solution and a free tool.




Main types of self glass adhesive film for different occasions
We offer 8 different types of glass adhesive film. What is better to choose? It all depends on the wishes and the desired effect. For example
self adhesive window frosting film - films for protection from prying eyes day and night.
self adhesive privacy window film - films of different privacy effect and different colors.
self-adhesive opaque window film -
self adhesive decorative window film- with different patterns
self adhesive mirror window film - different degree of transparency
Adhesive window blackout film - not transparent and does not transmit light in both directions
self adhesive one way window film - for protection from prying eyes
self adhesive decorative film - with different patterns
All offered films can be ordered - custom size window film. We offer convenient DIY window film kits for those who want to do it themselves.
Self adhesive glass film - don't make a mistake
A fairly common mistake, they try to stick self-adhesive glass film without removing the protective liner. In this case, the film will be held by the mounting solution, but not by the adhesive. When the solution dries (after 1-2 days), the window film will fall off the glass.
We repeat again!! A mounting solution is not an adhesive. The mounting solution allows you to evenly place the film for windows without bubbles and wrinkles.
See also
Learn more about other types of window film, read the recommendations for choosing. Window film suppliers with delivery anywhere.